The obsession with events in Egypt eased off a little, thanks mainly to the unexpected victory of the national football team in the African Nations Championship regional qualifier, winning 2-0 against visitors Senegal. Just as with Egypt, dozens of people who before had not shown the slightest inkling of interest in soccer, much less the national team, were suddenly overcome with the need to express their opinions.
For people outside Mauritania, the biggest news of the week was Canadian terror suspect Aaron Youn being released after his 10-year sentence was reduced to 18 months, a little less than time served to date.

No one seemed to notice that 5 Salafists were also released after their sentences were commuted to time served by the appeals court. One of them is the brother of Sidi Ould Sidna, who was arrested with two others on suspicion of killing 4 French tourists in 2007. The brother, along with a clerk and two police officers, was jailed for aiding and abetting his escape in 2008. Sidi Ould Sidna was later recaptured.
The French connection is interesting because it brings to mind the recent visit from a former French judge who met with President Aziz, and the statement this week from French authorities identifying a body found some months ago as one of the French hostages thought to have been held in Mali.
12 of the 30 people arrested after riots broke out near Kaédi last week were acquitted, the rest remanded to detention, leading to protests demanding their release.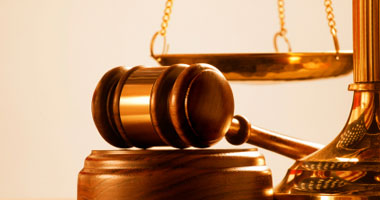 Other protests include:
Farmers in Nouadhibou, who are concerned about land grabs, as are some residents.
Porters in the Autonomous Port of Nouakchott protesting management's failure to keep to the terms of the agreement reached following their recent strike action. The Director of the Port resigned a few days earlier.
Villagers in Algayerh protesting spiralling food prices, especially meat
Family members of the officials detained on charges of corruption in the deal to build Nouadhibou Stadium.
and an inspiring candlelight vigil conducted by youth from villages in and around R'kiz, representing around 100,000 inhabitants, who have access to only 10% of their electricity needs.
تظاهرة احتجاجية تضيئ سماء مقاطعة اركيز بالشموع – وكالة العلم الإخبارية
There were vigils also in memory of the MCM mining worker Mohamed Ould Machdoufi, who was beaten to death one year earlier by National Guards, sent to break a peaceful sit-in staged by workers who had been cheated of their rights. The union made fresh demands for his killers to be brought to justice.
Under the scandals and corruption sub-topic, the suspect police inspector exam results were withdrawn, and the corruption charges against Urban Committee chairman, Ould Hamza, were dropped just as mysteriously as they had appeared.
A scandal-in-the-making could lead from the appointment of former Mauritanian president Mohamed Ould Taya as president of credit card and electronic banking company "GIMTEL".
RT @lissnup: "Trawler from Hell" Annelies Ilena (ex Atlantic Dawn) return to #Mauritania raises protests http://t.co/Bg8kqcvQkQ—
Hassan Ould Moctar (@HassanMoctar) July 19, 2013
There was some drama with the weather on Wednesday, as a sandstorm immediately followed by a thunderstorm hit Nouakchott, swiftly reducing visibility and making traffic even more chaotic than usual (if that is possible).
Rains came to many parts of the country, and at least one youth has drowned while swimming in flood waters.
About a dozen Mauritanians died during the week, including 5 murder victims. Three were stabbed to death in Mauritania in separate incidents, one was strangled in Libya, and another was dismembered after being kidnapped.
Finally, the elections are still the subject of much debate, and the cause of much political mudslinging. The main opposition coalition (COD) has reconfirmed it does not intend to participate in elections under current circumstances, and intends to disrupt them through peaceful means. There were about 70 conditions in last year's document on the subject from COD.
Meanwhile, the UN has pledged to support elections, as has the EU and the US.
Filed under:
Events
,
Human Rights
,
Mauritania
,
Twitter
,
Updates
Tagged:
Mauritania
,
Nouakchott
via
@lissnup on WordPress